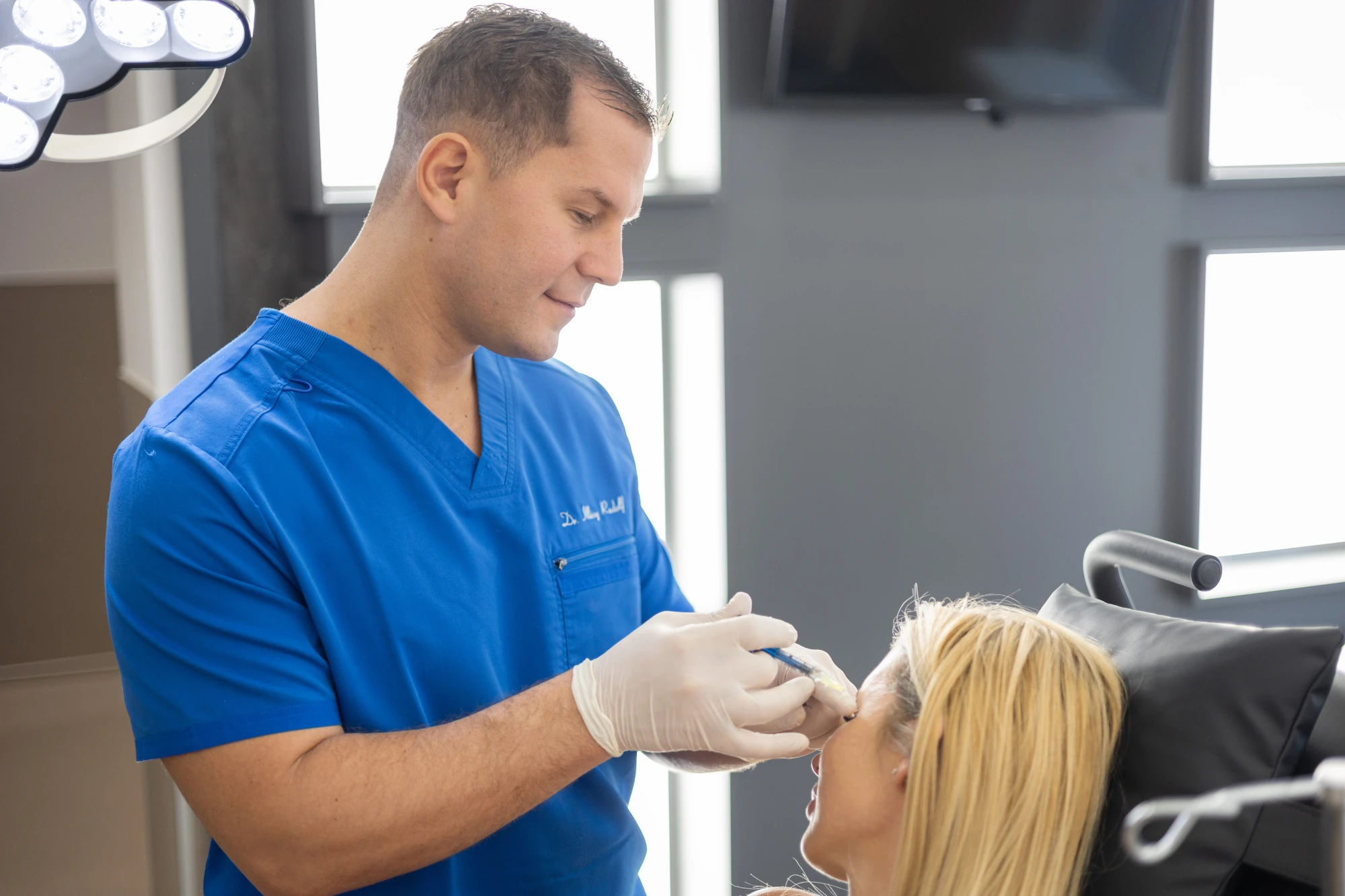 Causes and treatment of bags under the eyes
The formation of "baggy", edematous seyes is most often the result of natural aging, but it can also be a sign of some diseases. So let's take a look at what the formation of "bag" eyes can be traced back to.
Milyen betegségek tünete, jele lehet a "táskás" szem?
vesebetegség
pajzsmirigy betegség
fertőzés
allergia
hormon betegség
Mikor beszélünk "táskás" szemről?
Táskás szemről akkor beszélhetünk, ha a szem alatti területeken
enyhe duzzanat
laza, általában lefittyenő bőrszövet
sötét karikák
jelennek meg.
Hogyan alakul ki a "táskás" szem, ha nem betegség az oka?
A természetes öregedési folyamat részeként a testünk veszít a benne található kollagén mennyiségéből, ezáltal a bőr, az izmok és más kötőszövetek is gyengülnek. Ennek következtében a szemet körülvevő egyenletes eloszlású zsír is elmozdul, lassan a szem alatt felgyűlik, ezért látjuk a szem alatti területet duzzadtnak. Ehhez még hozzájárul a szem alatti térben felhalmozódott folyadékmennyiség, ami még látványosabbá teszi a duzzanatot! Ezt nevezi a köznyelv szem alatti táskáknak.
Hogyan kezelhető a szem alatti "táska"
Mesobotox
Hyaluronsavas töltés
Bioszálas kezelés
Saját (autológ) zsírtöltés
Alsó szemhéjplasztika
A szem alatti táskák kezelésének lehetőségeit egy konzultáció során beszélhetjük meg.
Esztétikai vagy plasztikai sebészeti kezeléseinkről bővebben ide kattintva tájékozódhat.