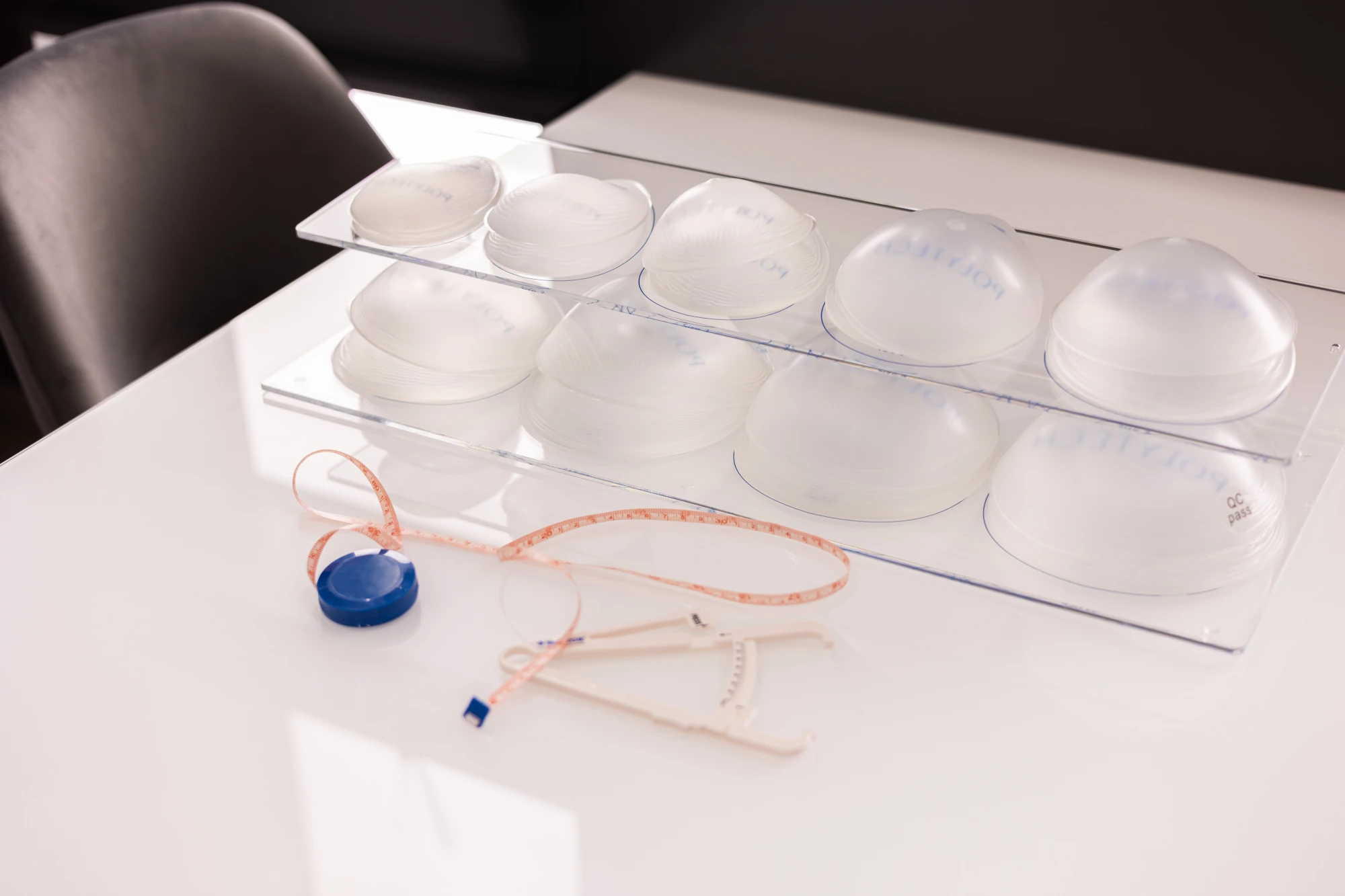 Breast implant information
Modern breast implants contain the highest quality cross-linked silicone gel. Thanks to the texture of the gel, even if the implant is cut in half, it will not lose its shape or form. The manufactured gel has a so-called "memory", which means that after any pressure or shape change, it returns to its original shape.
Az implantátumok felszíne lehet sima, mikrotexturált, makrotexturált vagy hab réteggel borított. A mellimplantátumok különböző termékpalettával állnak az orvosok és páciensek rendelkezésére. Az implantátumok szisztematikus rendszere lehetőséget nyújt a megfelelő implantátum kiválasztásához. Az implantátum formájának, méretének és típusának kiválasztásakor figyelembe kell venni a mellalap méretét, a mell formáját, a mell kiemelkedését (projekcióját), a sajátszövet vastagságát, a mellkas méretét és alakját. Az implantátumok alakjuk szerint lehetnek anatómiai (csepp) vagy kerek formájúak.
Amennyiben érdeklődik a szolgáltatás iránt lépjen velünk kapcsolatba!